Core team
Rapid Asia has a core team of experienced project managers who are based in Bangkok. They are supported by a large network of 
thematic consultants
, sub-contractors and other experts, which enables Rapid Asia to support our clients anywhere in the world. With the help of our network of experts, we can work effectively across countries and thematic areas.
The Founder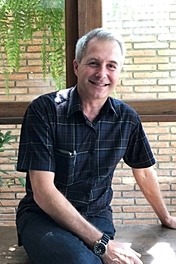 Daniel Lindgren
, founder of Rapid Asia, has extensive experience in social research, international business consulting and project management. He is a true International consultant having lived, worked and studied on four continents including Asia, Europe, North America, and Australia. During his career he has held a number of senior positions with leading global consulting firms, working with economic consulting, finance, business consulting, monitoring & evaluation, political polling, and social research. Since beginning of 2010, Rapid Asia has carried out multi country and large-scale national studies across Asia and beyond, working with a number of high-profile UN and other development agencies. Between 2002 and 2009, Daniel was Regional Director for TNS (now KANTAR). Starting in Indonesia, where he oversaw numerous large key accounts as well as being the Country Head of the Polling & Social Sector, serving a number of international aid and donor organizations. In 2007 he relocated to Bangkok to establish a regional hub for Social Research. During this time Daniel cultivated an extensive network of sub-contractors and clients, and carried out several large multi country projects for a variety of regional development agencies. Daniel is an occasional speaker and has written several articles for various publications and journals. He is also joint author of several books and publications including:
"The New Investor's Handbook for Indonesia" (2004),
"Public Opinion Polling in a Globalised World" (2007),
"From Customer Retention to a Holistic Stakeholder Management System" (2008).
"A new way of measuring behavioural compliance for prevention programme interventions using KAP Score" (2019).
He is currently Treasurer with the Thai Swedish Chamber of Commerce and a Director with BMRS Asia Cambodia, a market research agency he helped to establish in Phnom Penh.
Cambodia Office
In August 2010, the Founder of Rapid Asia, Daniel Lindgren, co-founded BMRS Asia (Cambodia) Ltd., together with Andy Gower, Managing Director of BMRS Asia in Thailand. BMRS Asia Cambodia has become a major player in the research industry in Cambodia and serves as a field office to Rapid Asia for social development research carried out in Cambodia.
Vandy
Tol
Senior Fieldwork Supervisor
Virak
Khem
Senior Fieldwork Supervisor
Chanbopha
Mak
Administrative Manager
Previous
Next