Global CAPI surveys
Through our global network of sub-contractors, Rapid Asia can offer reliable and secure data collection and data management anywhere in the world. Rapid Asia collects all survey data through computer-assisted personal interviewing (CAPI), and all data is stored on a secure cloud server.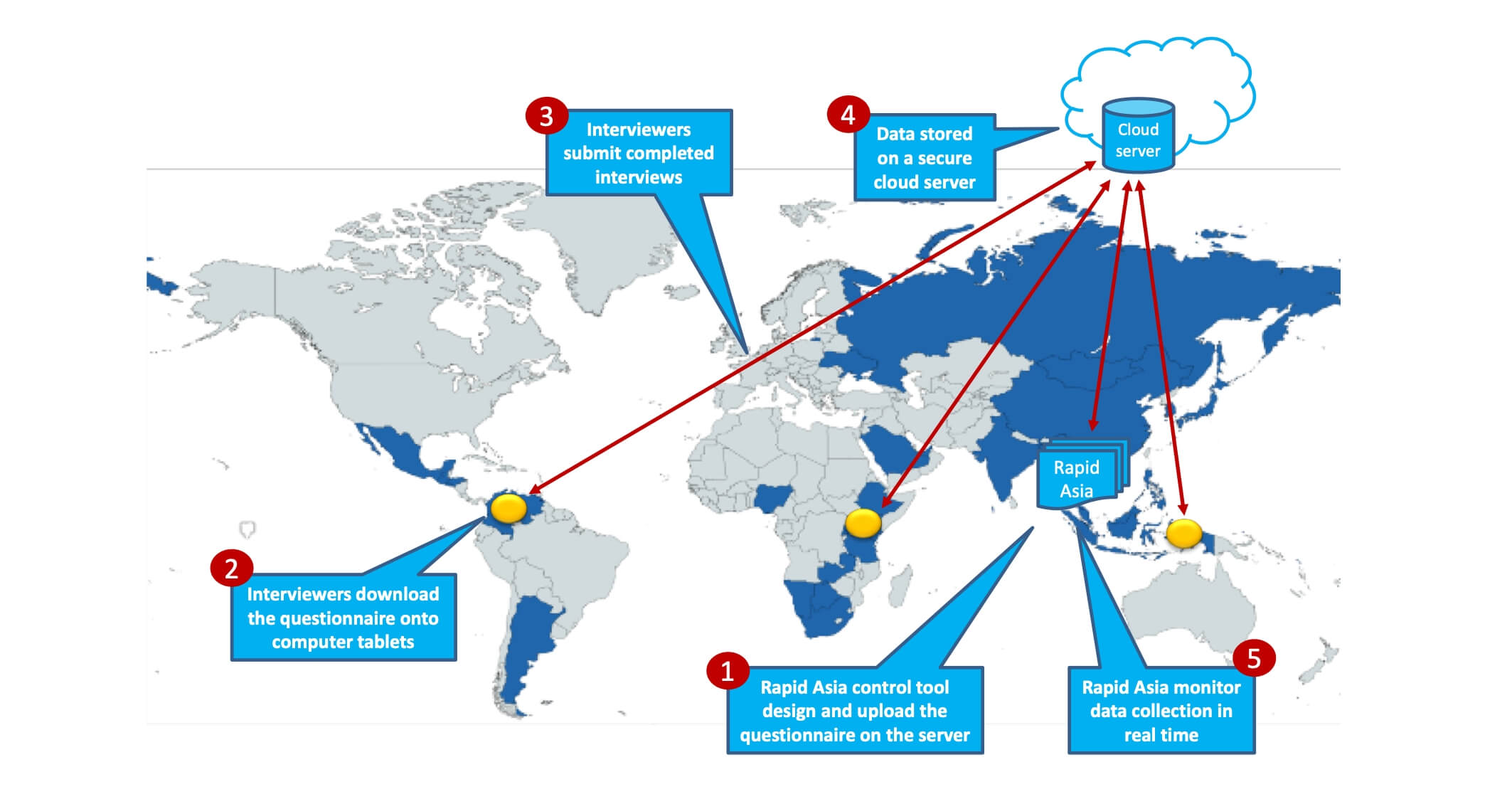 Rapid Asia uses Survey Solutions, a CAPI system developed by the World Bank Group. Survey Solutions is a powerful software providing our clients with the following benefits: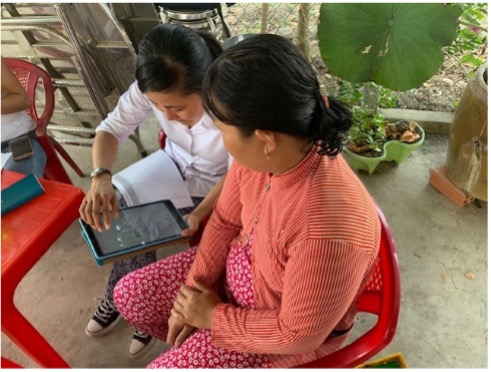 Security: data is stored on a secure cloud server and deleted after 6 months following the completion of the project.
Fewer errors: full control over the online survey design and the ability to eliminate systematic errors in the data.
Consistency: more data consistency as the survey is programmed once and only adjusted to incorporate translations.
Flexibility: Ability to instantly correct mistakes and simultaneously update the online questionnaire during training and pilot testing.
Quality: Ability to do real-time data monitoring down to individual enumerators.
Top line data: Interim data can be downloaded and shared with clients anytime.
Faster: No need for manual data entry, saving valuable time.